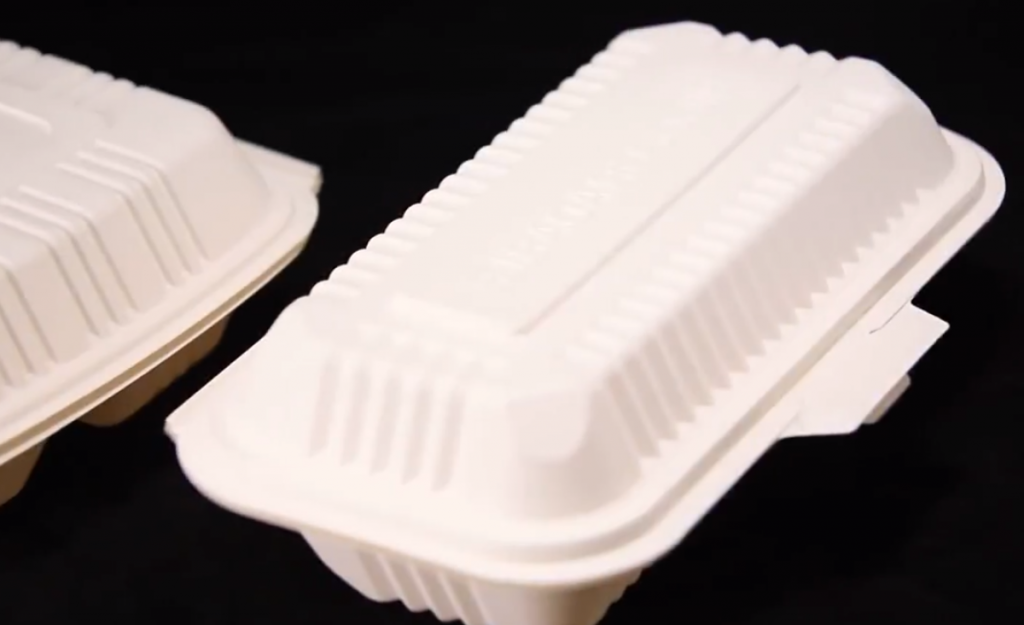 eco friendly disposable lunch boxes product, It is mainly located in Asia. The largest suppliers are China (mainland), Taiwan and Vietnam, which supply 98%, 1% and 1% biodegradable containers, respectively. Our products are safer in video packaging than kraft paper.
Biodegradable container products are most popular in North America, Western Europe and South America.
Why to be environmentally sustainable, disposable takeaway food containers?
Whether you plan "green" family gatherings or store green coffee shops, cafes or catering services, we have a variety of 100% compostable and biodegradable foods and disposable takeaway containers for delicatessen to meet your needs.
Our selection of environmentally friendly takeaway containers provides restaurants with green alternatives to traditional polystyrene foam packaging. Many cities are implementing a ban on disposable foam food containers, which meet these requirements.
Hot food containers, microwave oven insurance.
Prevent leakage, and is impermeable, non-toxic, biodegradable and certifiable compostable. Strong and durable container for carrying or bringing home hot food.
Product description
| | |
| --- | --- |
| Size: | 8" |
| Product Dimension: | 21*20*6.5(H)cm |
| Weight: | 42g |
| Material: | Sugarcane stalk |
| Feature: | Eco-Friendly, Reusable, Biodegradable |
| Color: | White |
| Type | Biodegradable plastic containers Sugarcane stalk biodegradable food packaging containers |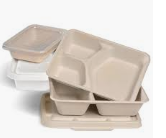 Environmentally friendly packaging of food in biodegradable containers
Each biodegradable food container we provide has a variety of shapes to accommodate solid food or liquids for easy use. Our biodegradable food containers come in many different sizes and can hold almost any amount of food. biodegradable disposable lunch box Dozens of them are microwave safe, so customers can easily heat their favorite leftovers and eat them in the same container.
Our choice of environmentally friendly takeaway containers is provided by some of the most well-known and trusted brands in the food service industry. Moreover, eco friendly disposable food packaging with so many options available, it's easy to find environmentally friendly takeaway containers that are suitable for your business, style and personality. For more choices about green products, please check out our categories of biodegradable plastic tableware, bamboo tableware and recycled plastic cups.
If you want to know where to buy environmentally friendly, biodegradable and compostable paper takeaway containers, we have a large number of environmentally friendly, biodegradable and compostable paper takeaway containers for sale at the lowest price.
What is the most environmentally friendly food packaging?
sugarcane food containers box
Glass containers. Glass has a multitude of uses and benefits for daily life.
Stainless steel. Food-grade stainless steel is durable, rust-free, and heat resistant, making it a safe choice for food storage.
Bamboo.
Rice husk.
Gelatin films.
What are eco friendly containers for food?
Get quality, affordable, environmentally friendly disposable tableware
Bagasse. Nature-based dry pulp residue left after the extraction of juice from sugarcane called Bagasse is a superior choice in sustainable food eco friendly disposable food containers.
Corn (PLA)
Wheat Straw.
Which container is eco friendly?
Green packaging, also known as sustainable packaging, uses materials and manufacturing techniques to reduce energy use and reduce the harmful impact of packaging on the environment. Green packaging solutions typically include biodegradable and recyclable materials, rather than materials such as plastics and styrofoam.
eco friendly disposable comment
---
Demen, Australia:
I want to buy sushi, but it seems that the eco friendly disposable box I didn't buy is not deep enough to hold only one layer of sushi. I wanted to pack two layers of sushi. The packing is very good. The package is strict and without any breakage. Delivery is also very fast, the lunch box received, good quality, eco friendly disposable containers no odor. I decided to collect the store quickly received, the quality is very good, eco friendly takeaway lunch box the lid is tight and will not leak.
Chamarach, Germany:
Very satisfied with a shopping, wholesale 2 high HQ, looking very good
Ottoska, Guatemala:
Good quality, wholesale every year
Koben, Japan:
Very cost-effective, cost-effective, quality is OK.