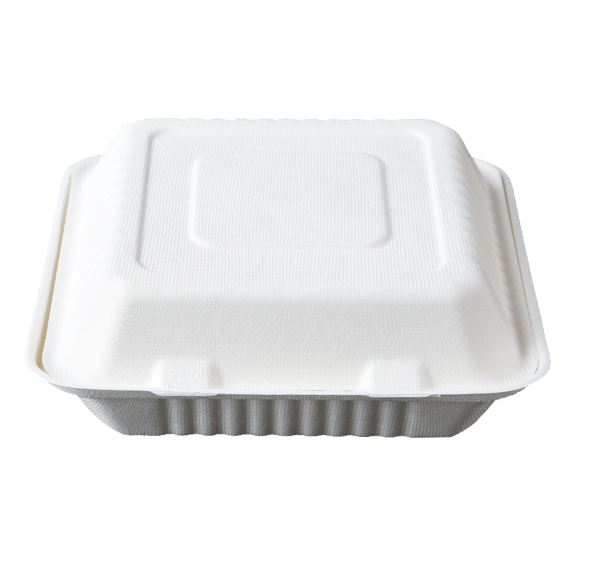 sugarcane takeaway containers supplier, sugarcane cane as raw material is easier to degrade than bamboo, sugarcane food containers products in North America, South America and Western Europe, Malaysia is the most popular. It is mainly located in Asia. The largest suppliers are China (mainland), Taiwan and Antigua and Barbuda, which supply 99%, 1% and 1% of sugarcane food containers, respectively.
What sugarcane takeaway containers?
Each biodegradable food container we provide has a variety of shapes to accommodate solid food or liquids for easy use. Our biodegradable food containers come in many different sizes and can hold almost any amount of food. Dozens of them are microwave safe, so customers can easily heat their favorite leftovers and eat them in the same container.
Why are you ordering from us?
Our choice of environmentally friendly takeaway containers is provided by some of the most well-known and trusted brands in the food service industry. Moreover, with so many options available, it's easy to find environmentally friendly takeaway containers that are suitable for your business, style and personality. For more choices about green products, please check out our categories of biodegradable plastic tableware, bamboo tableware and recycled plastic cups.
If you want to know where to buy environmentally friendly, biodegradable and compostable paper takeaway containers, we have a large number of environmentally friendly, biodegradable and compostable paper takeaway containers for sale at the lowest price.
Sugarcane Containers
Our compostable sugarcane containers are very suitable for takeout and hot food in fast food restaurants. We use various renewable natural plant fibers and mold them into our sugarcane container series.
The most popular feature of these boxes is that they do not sweat, unlike polystyrene substitutes. Because they are made of natural materials, containers absorb sweat and make your food look more delicious. These boxes provide good thermal quality to ensure that food remains hot.
Sugarcane materials are suitable for microwave ovens and ovens, and can also be frozen.
Our compostable hinge takeout box is made of bagasse and recycled sugarcane. They are manufactured by high temperature and high pressure process. They come in all sizes, are suitable for hot, wet or oily foods, and are strong and economical.
They provide truly environmentally friendly substitutes for polystyrene takeout boxes and do not leach toxic chemicals! More importantly, as a natural material, hot food does not sweat inside. That's why hippies love them – goodbye to wet fish and chips.
Sugarcane Food Container suppliers